Hello, fellow gamer, to Bitmen Studios. If you like strategy games, then you have arrived at the right place. Here's a list of our current games:
Infested Fortress is currently in development for PC/Mac. We are currently in Early Access gathering feedback from players and finishing the game. There are many hours of content available, we are still working on the end game, more heroes and additional gear. Join the party if you want to help make this great!
There's also a demo available on Steam.
Be sure to wishlist us on Steam to stay in the loop!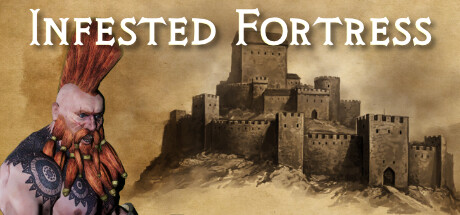 Dig into the mountain, collect resources to build your fortress, grow your population and keep them alive (and happy), learn new deadly skills, gather and refine materials to craft powerful items so you can fend off the many dangerous monsters threatening your colony in turn-based tactical combat.
| | |
| --- | --- |
| | Galactic Conflict 2: Battles PvP is a free, fast-paced online multiplayer-game that lets you customize your fleet and test your deck against other players online. |
In any case, we'd like to recommend our newest PC game: The Storm Guard. Be the Lord Commander of the Storm Guard, take command of the order and save the realm of men.
Turn-based tactical combat inspired by #XCOM and #FTL (PC/Mac).
The Storm Guard is a squad-based tactical combat game inspired by the Night's Watch from Game of Thrones. After more than thousand of years, an ancient dragon and other foul creatures threaten the realm of men causing death and destruction. You assume the role of the Lord Commander and have to manage this conflict.Game-play wise, it combines the best elements from XCOM, FTL and Darkest Dungeon.

The game is available for purchase on Steam. Assume your position and lead the Storm Guard, Lord Commander!

Target Platforms: PC/Mac.
Large-Scale Real-Time Strategy (RTS) designed for the iPad.
| | |
| --- | --- |
| | Galactic Conflict brings Real-Time Strategy (RTS) on an unrivalled scale right to your iPad. Battle other players online controlling huge space fleets ranging from small fighters to gigantic battlecruisers. Play the single player campaign or skirmish against the AI. |